The only global queer martial arts academy for self healing, self exploration and spiritual development
Healing Kung Fu was founded in the midst of the pandemic in response to the collective need for self discovery, holistic healing, and spiritual exploration. It has grown to be a safe space that empowers queer folks of color to fight for our mental emotional wellness so we can thrive in a world that isn't affirming of our true selves. The academy teaches psychology evidence based practices, martial arts movements, energy healing techniques, and spiritual philosophy that helps students reclaim their radiance and feel empowered to loive the life of their dreams
This academy is a sacred space for both

Personal

and

Collective

Transformation
**Joining the academy means agreeing to be inclusive of all students' nationalities, sexualities, genders, races, religions, etc. Discrimination or hate will be tolerated!
Healing The family Wound: Movement Ritual April 2, 7-8:30pm Central Time

Every last Sunday of the month, we gather for a healing circle based on the energies that are circulating in the atmosphere. This particular movement ritual includes a variety of meditations involving sound and.movement, a series of martial yoga, dance movements, journaling, and elemental magic. All are welcomed to join, please be present for the full event. To maintain the sacredness of the space and amplify the healing potential, no session recording will be sent out afterwards. Please arrive as your natural self, as present as you are able to be!!

Online Lecture/Discussion

Coco (2017) & the Energy of the Ancestors

Their energy is all around us. Its also the first energy we should practice connecting to before we embark on our spiritual journey. Having their guidance and support is seriously life changing. In this lecture and discussion, Sifu DeVante Love will talk about the ancestral realm and what happens when we connect to ancestral energy. Then we will move into a discussion about the depiction of ancestors in popular culture so that these depictions can be of service to your own spiritual development. Join us for free on zoom!
Meet Sifu DeVante Love (they/he/she)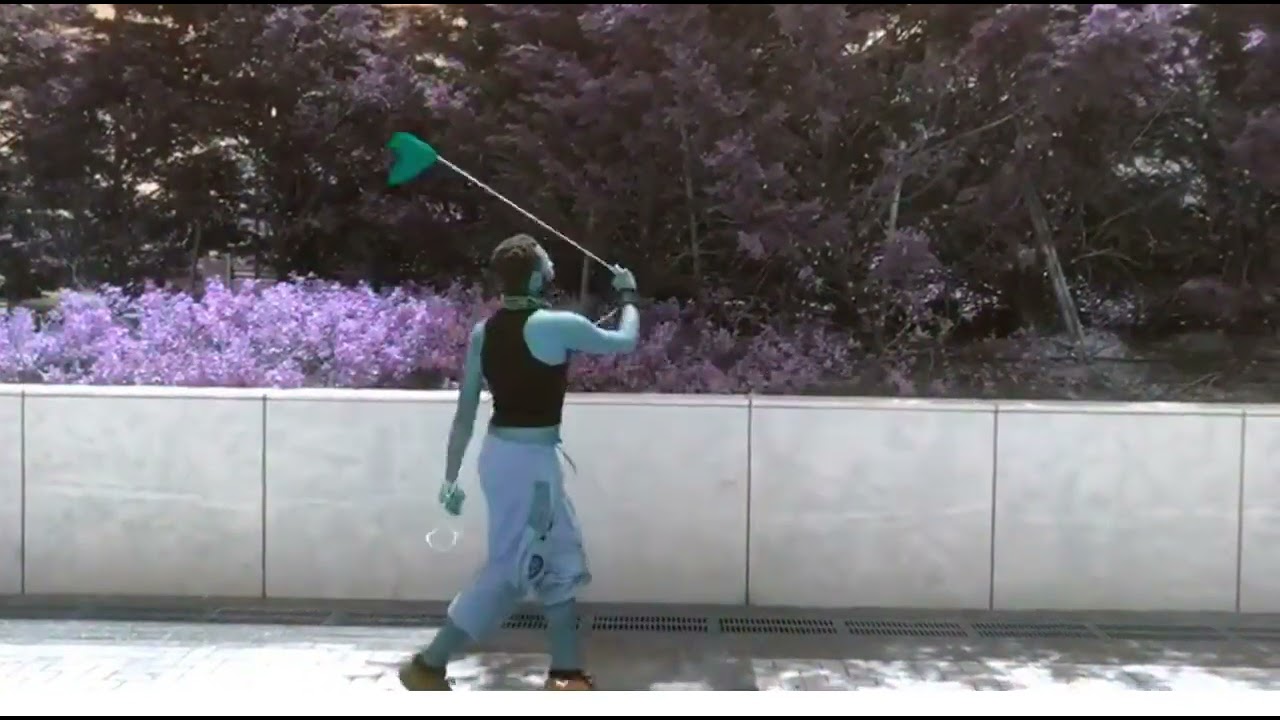 Greetings Wellness Warrior! I began learning how to meditate around age 10 to help me deal with the anxiety I was facing around my stutter. Once my classmates saw me more calm, some started to bully me for being overweight and feminine.
For years I felt worthless, unloveable, and weak...
I took action to protect my heath by changing my diet and joining the wrestling team hoping for a better future. The team wasn't a safe space for me as a gay teenager, so I left and began training in Kung Fu. There in the studio, I felt accepted and was encouraged to embrace my spiritual side which I had gotten closely in touch with. I diligently trained, competed in tournaments, and earned my black sash in record time. In college, I earned a scholarship that sent me to China where I ended up living for over four years. By day, I taught people how to develop their emotional and spiritual intelligence... by night, I was sharing tea and training with various Kung Fu masters.
I then moved to New York to obtain a Masters in Spiritual Psychology from Columbia University and created a framework that integrated spiritual healing, psychology, and my Kung Fu practice. I travelled, performed, and refined the Healing Kung Fu modality before competing in the Gay Olympics in Paris where I had a spiritual awakening. I realized I was destined to go public with teachings and create a safe space for queer folks and people of color to learn how to find their inner peace and heal themselves. I became even more passionate about cultivating Healing Kung Fu as a space where folks can navigate issues of oppression, systemic racism, and anti-gayness so that they can feel more empowered in their bodies and in their lives. I am now a Buddhist monk, training to be a Lama so that I can create even more powerful spaces for deep transformation. ​
Devante's work is the integration practice of spirit, body, and mind. That creates a path to self-care, compassion, and expansion of awareness. I've known Devante's practices for 3 years, and he has been innovating how human-beings can expand their consciousness throughout his work. Devante breathes his work and test his new well-designed techniques in advance. His work is the representation of pure love.
F. Hanna
Sao Paulo, Brazil
These practices granted me with such serenity. Not only did I feel relaxed, I noticed an overall positive affect on how I deal with stressful situations. DeVante does a wonderful job of making his sessions peaceful and easy to follow.
K. Garrett
California, USA
DeVante's connection with his own mind and body translates to every aspect of aspect of his teaching. His radiant energy makes you feel at ease, no matter what your level of experience is. In these stressful times, it was a pleasure to be able to breathe lighter after our session.